Special Jellycat
Toys for Seasonal
Occasions
Jellycat, a name synonymous with cuddly charm and creativity, has earned its place as a beloved plush toy brand cherished by people of all ages. With a history dating back to 1999, Jellycat has consistently delighted customers with its imaginative designs and exceptional craftsmanship. Known for its soft, huggable creations, Jellycat has become a go-to brand for those seeking whimsical companions that bring joy to every moment.

Nestled within Jellycat's enchanting world of plush toys are its special-themed collections, each tailored to different seasonal occasions. These collections transport us into the heart of festivities – whether it's the love-filled embrace of Valentine's Day, the spooktacular delights of Halloween, or the magical spirit of Christmas!

In this article, we embark on a journey to explore Jellycat's extraordinary range of seasonal plush toys, discovering the charm and creativity that make these collections a treasured addition to celebrations throughout the year.

Browse All Jellycat Toys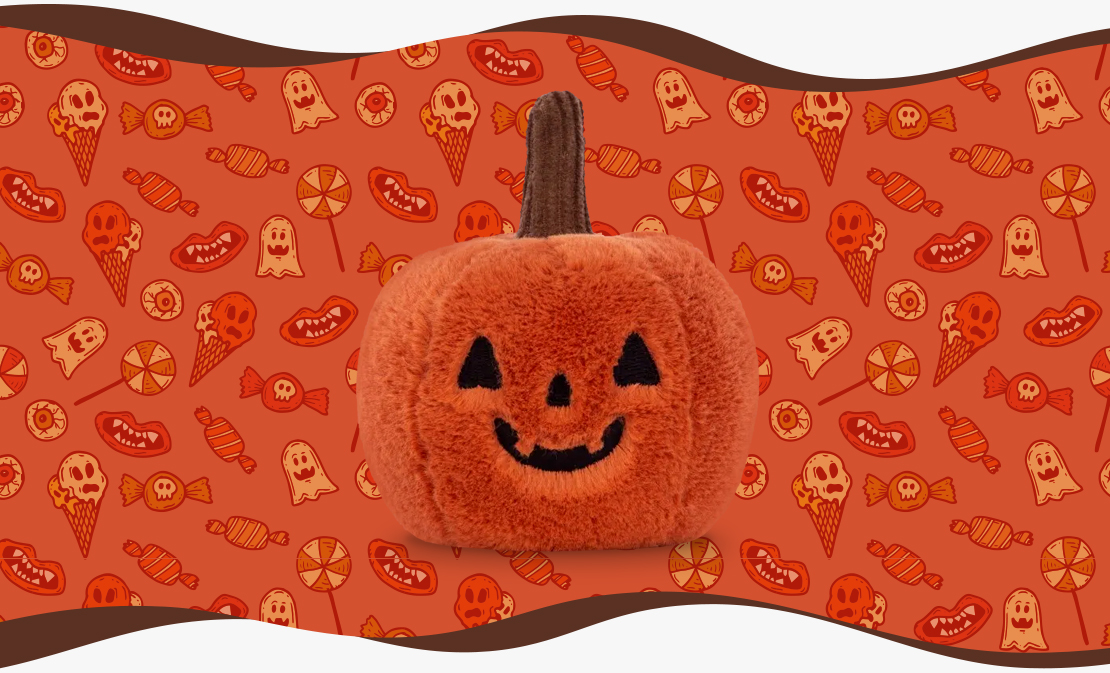 Jellycat Halloween Collection
As the crisp autumn leaves fall and the spookiest night of the year approaches, Jellycat emerges with its bewitching Halloween Collection. This seasonal range transforms the eerie and enigmatic into soft, huggable companions that enchant both the young and the young at heart. The Jellycat Halloween Collection is a testament to the brand's ability to infuse the ghostly and ghoulish with charm and cuddliness.
Spooky Jellycat Soft Toys
Within the Jellycat Halloween Collection, a thrilling array of plush toys takes centre stage, embodying the spirit of the season. Bats with outstretched wings, friendly spiders, and squashy soft pumpkins are just a glimpse of the enchanting characters that await. These plush toys are meticulously designed to capture the essence of Halloween, bringing a touch of whimsy to the spookiness.
Quality Halloween-Themed Plush Toys
What sets the Jellycat Halloween Collection apart is not only its spooktacular designs but also the enduring quality of these not-so-frightening friends. Crafted to the highest standards, these plush companions are meant to stand the test of time. They're destined to be treasured year after year, becoming an integral part of your family's Halloween traditions. With Jellycat, there's no risk of nasty tricks; only treats await.
Popular Halloween Jellycats
The Jellycat Halloween Collection boasts a lineup of bewitching best-sellers that have cast a spell on all who've encountered them. Here are three of the most sought-after treats from this delightful range: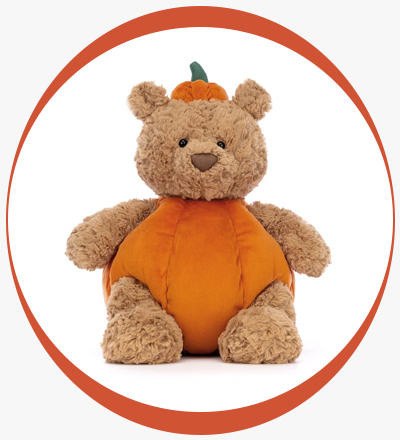 Bartholomew Bear Pumpkin: Bartholomew Bear Pumpkin is a charming plush bear donning a pumpkin costume, ready to add a touch of whimsy to your Halloween festivities.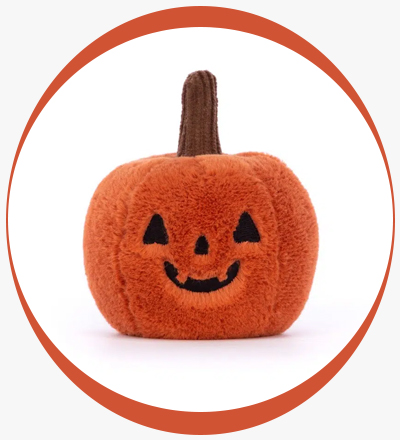 Jellycat Ooky Jack O Lantern: Jellycat's Ooky Jack O' Lantern, a grinning pumpkin plush, isn't here to spook but to spread Halloween cheer with its cuddly charm.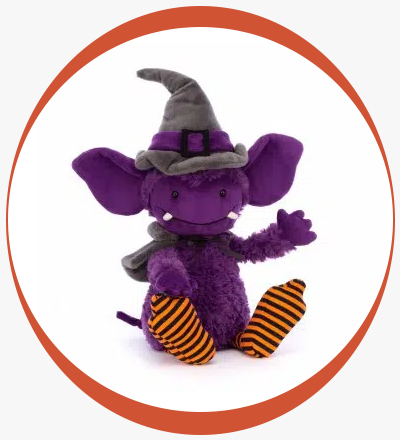 Spooky Greta Gremlin: Greta Gremlin is the ultimate Halloween buddy, with her wickedly cute appearance and playful demeanour. She's the embodiment of Halloween charm, perfect for spooky storytelling and imaginative play.
Browse the Jellycat Halloween Collection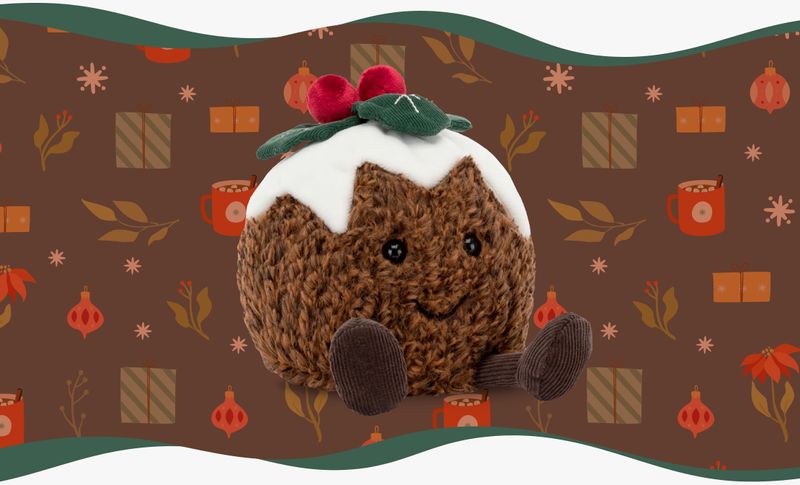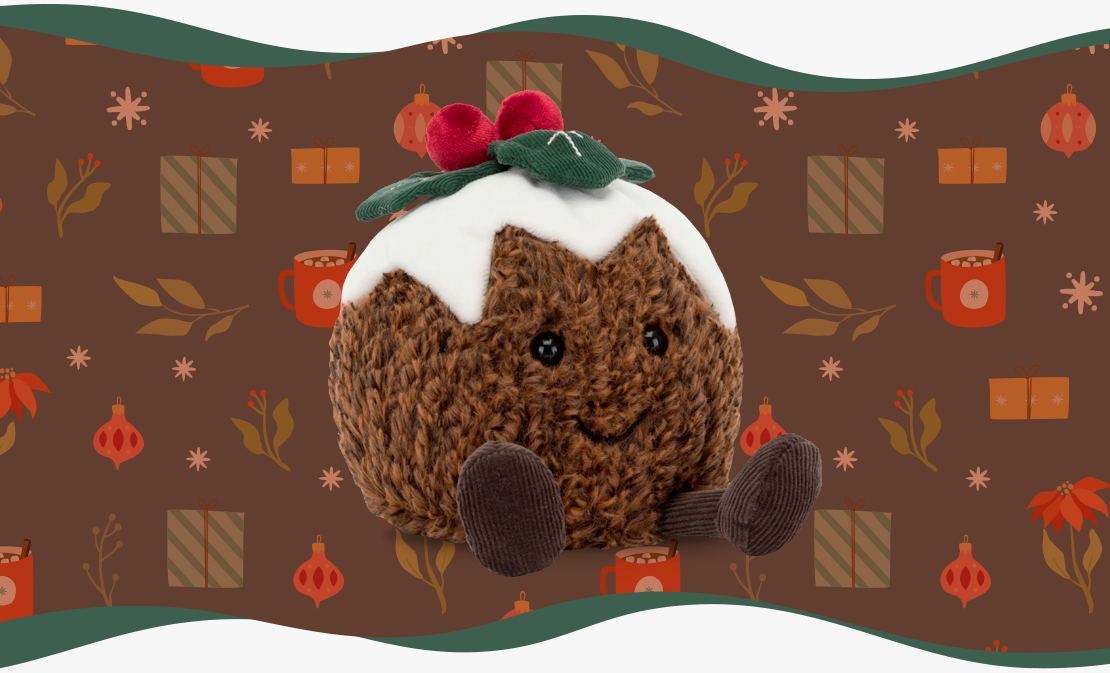 Jellycat Christmas Collection
As the snowflakes twinkle down and festive melodies fill the air, Jellycat unveils its enchanting Christmas Collection. This heartwarming range encapsulates the magic and merriment of the holiday season in the form of soft, cuddly companions. Jellycat's Christmas Collection is a delightful tribute to the joy, love, and wonder that Christmas brings to our lives.
Festive Christmas-Themed Jellycat
Plush Toys
Within the Jellycat Christmas Collection, a splendid variety of Christmas-themed plush toys comes to life, each one capturing the essence of this cherished season. From Santas with rosy cheeks and Elves with mischievous smiles to cuddly-soft snowmen and wreaths that glisten with cheer, the collection encompasses the full spectrum of Yuletide charm. These plush toys serve as tangible reminders of the magic that surrounds us during the holidays.
Capture the Spirit of the Season
What makes the Jellycat Christmas Collection truly special is its ability to encapsulate the spirit of the season within every stitch and thread. These plush toys are more than just cuddly companions; they are embodiments of the joy, warmth, and togetherness that define Christmas. Whether you're decorating your home, exchanging gifts, or simply basking in the festive ambience, Jellycat's Christmas plush toys serve as heartwarming reminders of the love and magic that fill the air.
Popular Christmas Jellycats
Amidst the splendour of the Jellycat Christmas Collection, a few star products shine brightly, capturing the hearts of all who encounter them. Here are four of the most enchanting gems from this festive range:
Browse the Jellycat Christmas Collection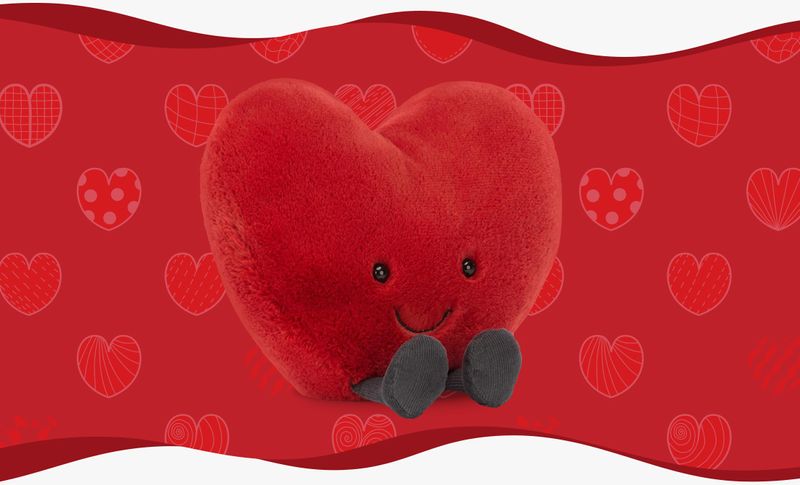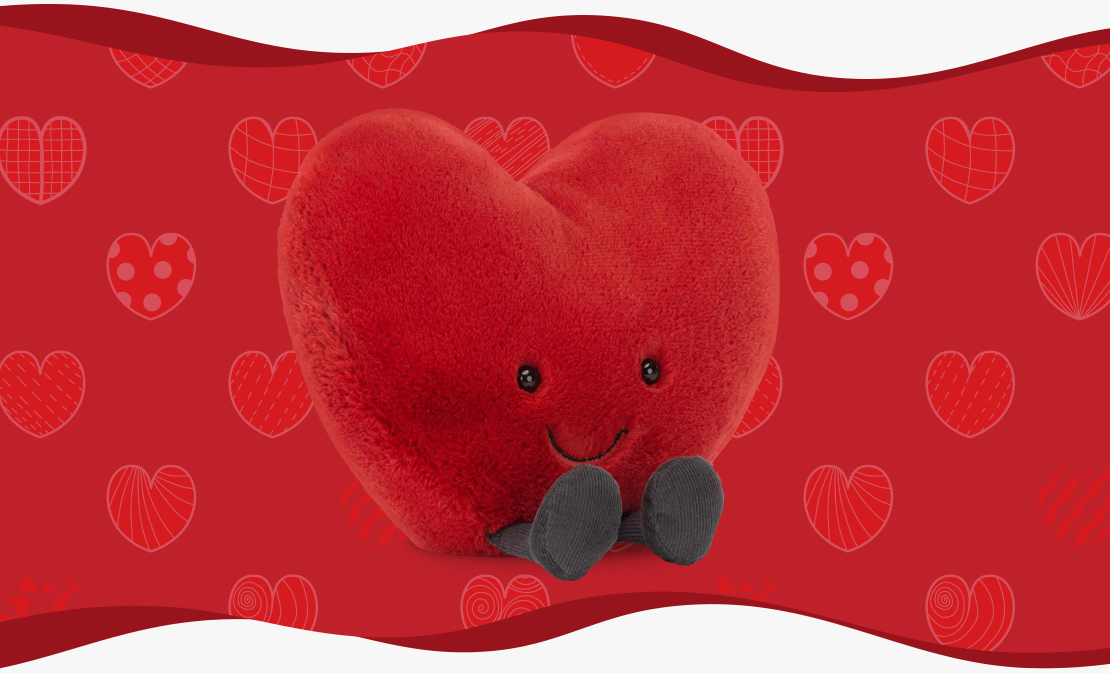 Jellycat Valentine Collection
In the year 2022, Jellycat unveiled a heartwarming treasure trove of plush delights, known as the Jellycat Valentine Collection. This enchanting range was crafted to capture the essence of love and affection, making it a perfect gift choice for the romantic at heart. With its debut, this collection quickly became a sensation, captivating the adoration of both Jellycat enthusiasts and those new to its whimsical world.
Valentine's Jellycats You'll Love
The Jellycat Valentine Collection, with its endearing designs and heartfelt charm, witnessed an instant surge in popularity. Its delightful creations, inspired by love, left hearts beating harder and fans craving more. This collection's immediate success solidified Jellycat's reputation as a master of crafting plush companions that resonate with emotions.
Popular Jellycat Valentine Toys
Within the Jellycat Valentine Collection, several standout products stole the limelight with their irresistible appeal. Here are three best-selling gems that captured the hearts of many: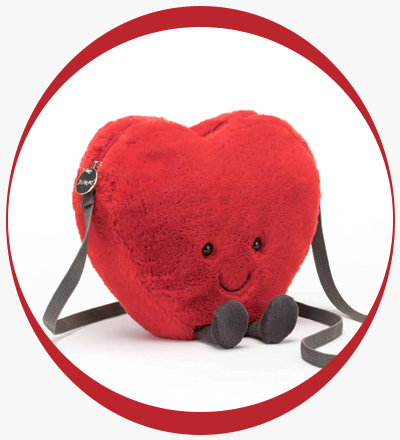 Amuseable Heart Bag: This whimsical heart-shaped bag brings a touch of love and playfulness wherever it goes, making it a delightful accessory and a perfect Valentine's gift.
Love-Me Lobster: This adorable crustacean plush embodies affection and makes for a heartwarming gift choice.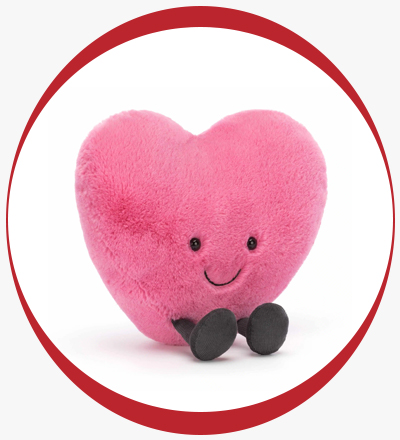 Amuseable Pink Heart Large: This generously sized, rosy-hued heart plush is not only a soft and cuddly companion but also a symbol of love that one can hold close. It's an irresistible addition to the Valentine Collection, embodying the essence of love in the form of a plush toy.
Browse the Jellycat Valentine Collection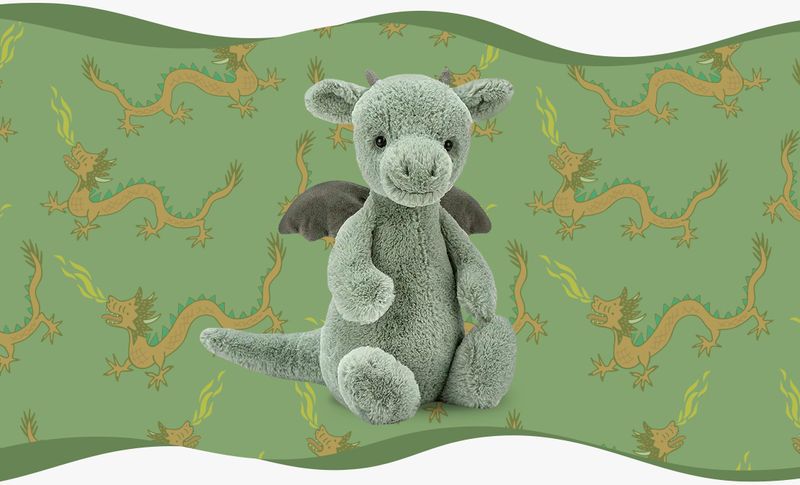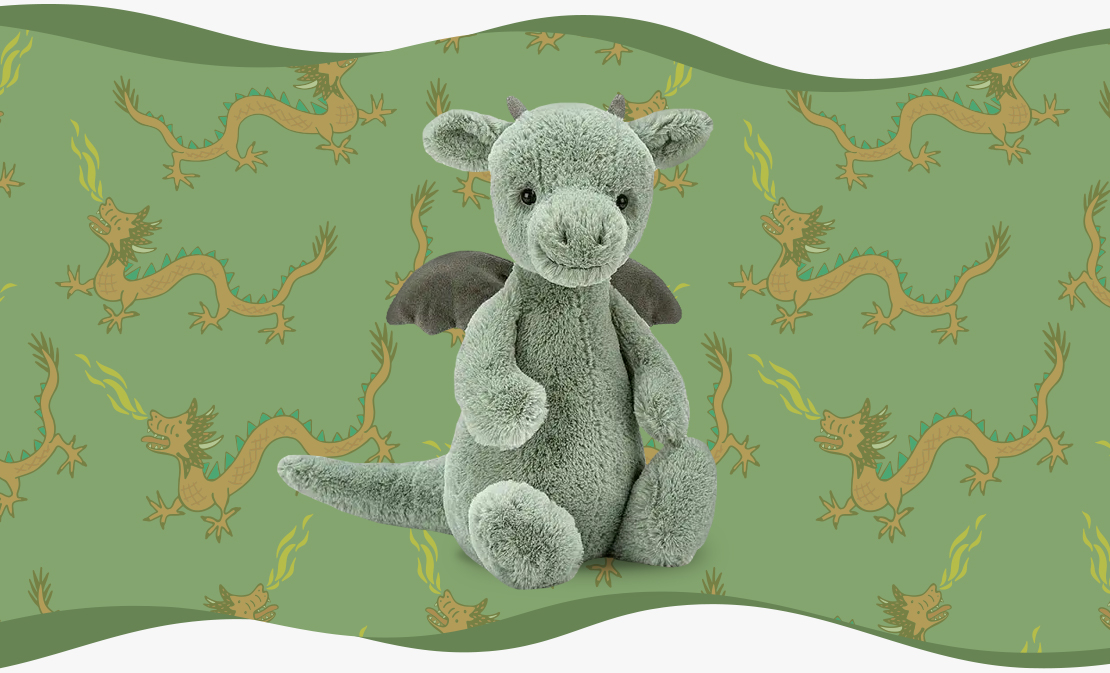 Upcoming Special Ranges
While we've explored Jellycat's enchanting collections for various seasons, the excitement doesn't end there. Looking ahead to 2024, Jellycat has something truly exceptional in store. Get ready to embark on a new adventure with Jellycat as we introduce you to the upcoming special ranges that promise to dazzle and delight…
Coming Soon: "Celebrating 25 Years" and "Year of the Dragon" Collections!
In 2024, Jellycat will be celebrating its remarkable journey with the "Celebrating 25 Years" collection. This collection promises to be a tribute to a quarter-century of bringing joy through plush creations. Additionally, the "Year of the Dragon" collection is set to breathe fire into the hearts of fans with its mythical and majestic designs. These upcoming collections are poised to add new dimensions to Jellycat's legacy and are eagerly awaited by enthusiasts worldwide.

As we look forward to the arrival of these special Jellycat collections, the anticipation is palpable. The brand's consistent commitment to imaginative design and top-notch craftsmanship ensures that these new ranges will be nothing short of spectacular. Stay tuned for these releases, as Jellycat continues to enchant and surprise with its ever-evolving world of plush wonders.


Shop Jellycats For Every Season at Maison White
In a world filled with plush toys, Jellycat stands out for its ability to capture the essence of every season and occasion. From Valentine's Day to Halloween and Christmas, each Jellycat collection is a testament to creativity, craftsmanship, and the sheer joy of celebrating life's moments. These themed plush toys are not just playthings; they are tokens of love, laughter, and togetherness that make every occasion memorable.

As you embrace the spirit of each season and occasion, consider adding a touch of Jellycat magic to your celebrations. Explore, collect, and create cherished memories with these endearing plush companions that bring joy to every moment. Shop Jellycat toys at Maison White today!

Shop Jellycat Toys